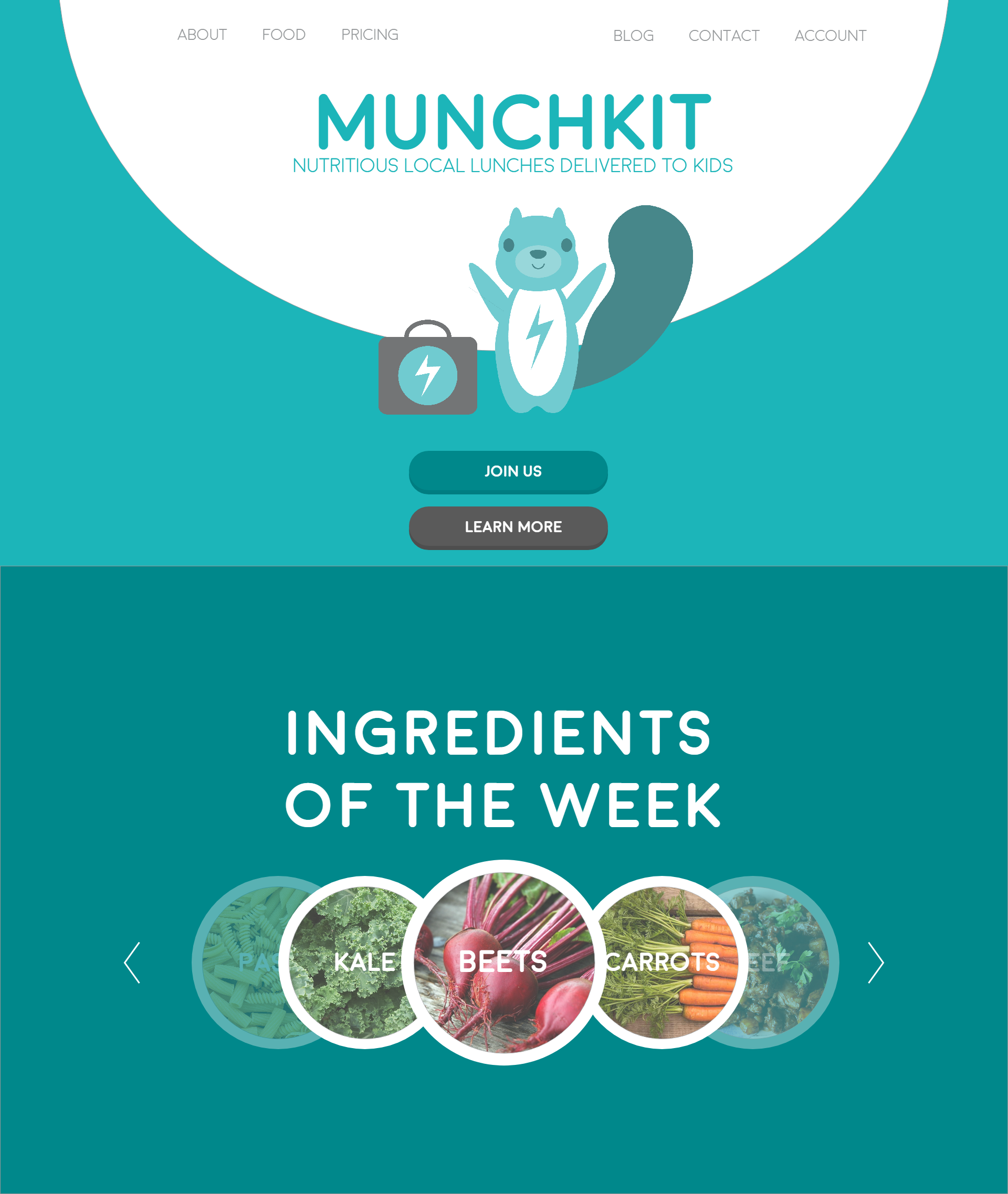 Each week, new ingredients will be uploaded to the website for parents. Previous meals can be found on the 'Food' tab, but each box will come as a surprise for the child. Munchkits will be delivered Sunday night to the customer's home for children to bring to school over the course of the week. Foods that can be kept for longer will be labeled as such to preserve quality.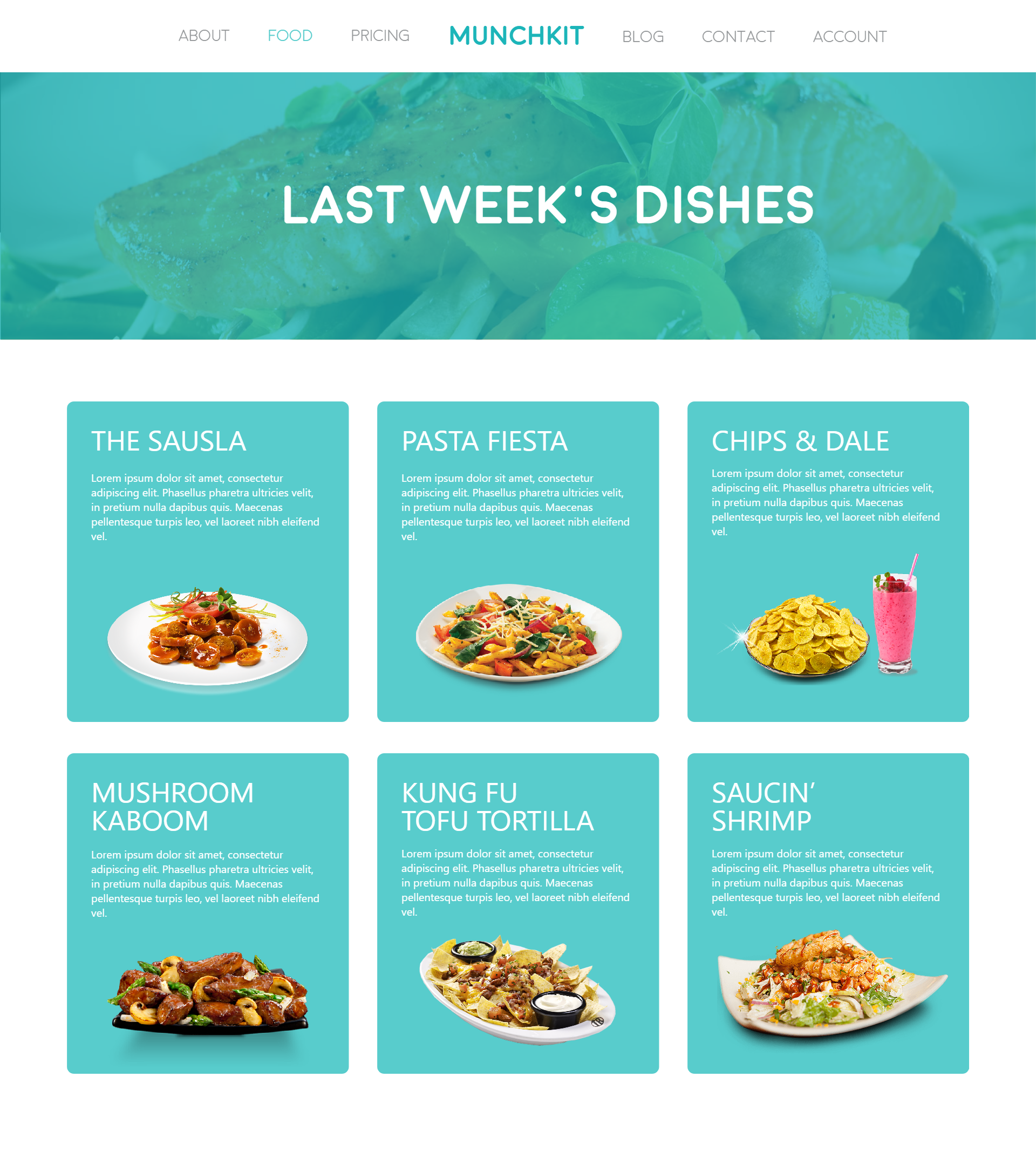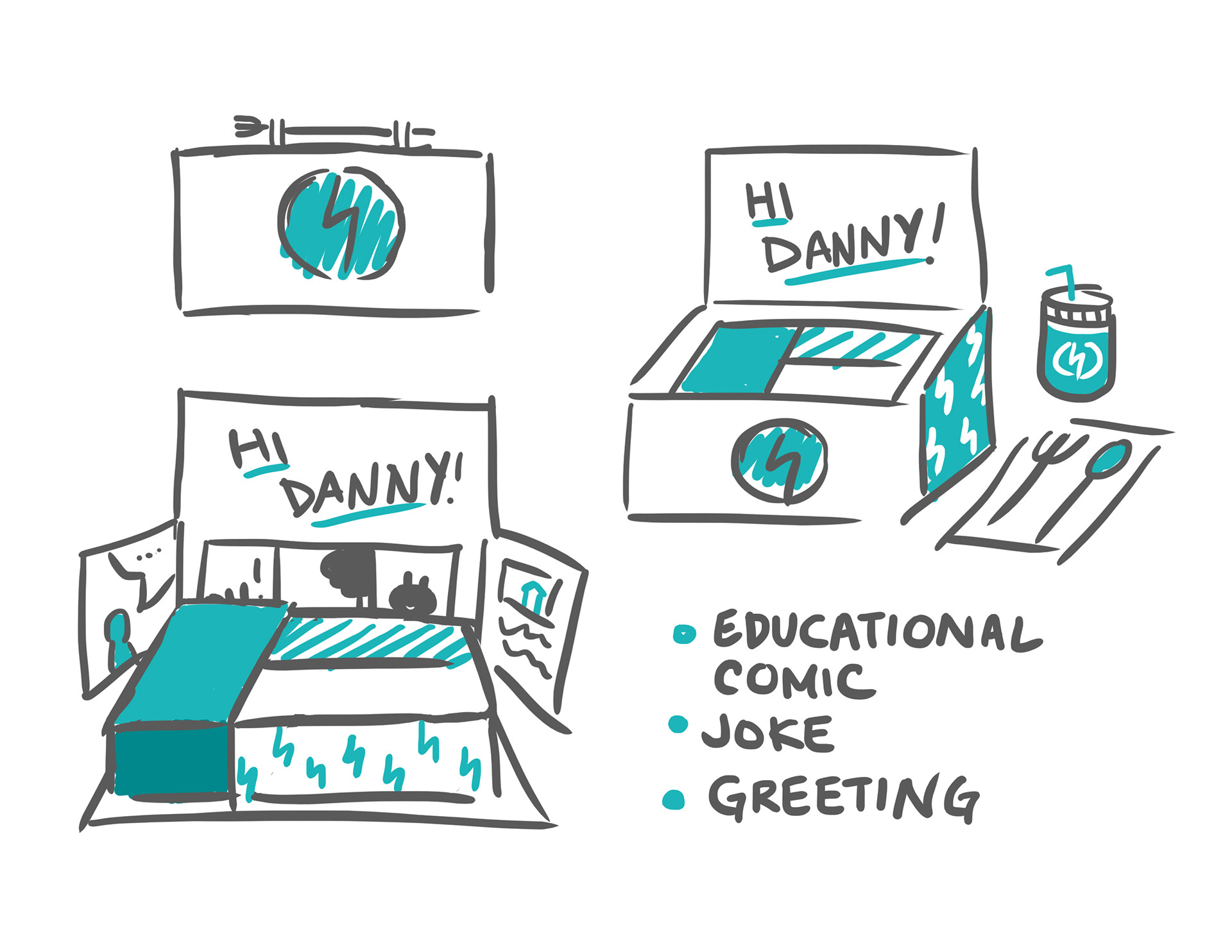 Unique packaging will engage children to reconnect with where their food comes from, featuring local farmers. Possible features include a comic detailing where this week's ingredients were sourced from, personalized greeting, jokes, or a photo of the local farmer.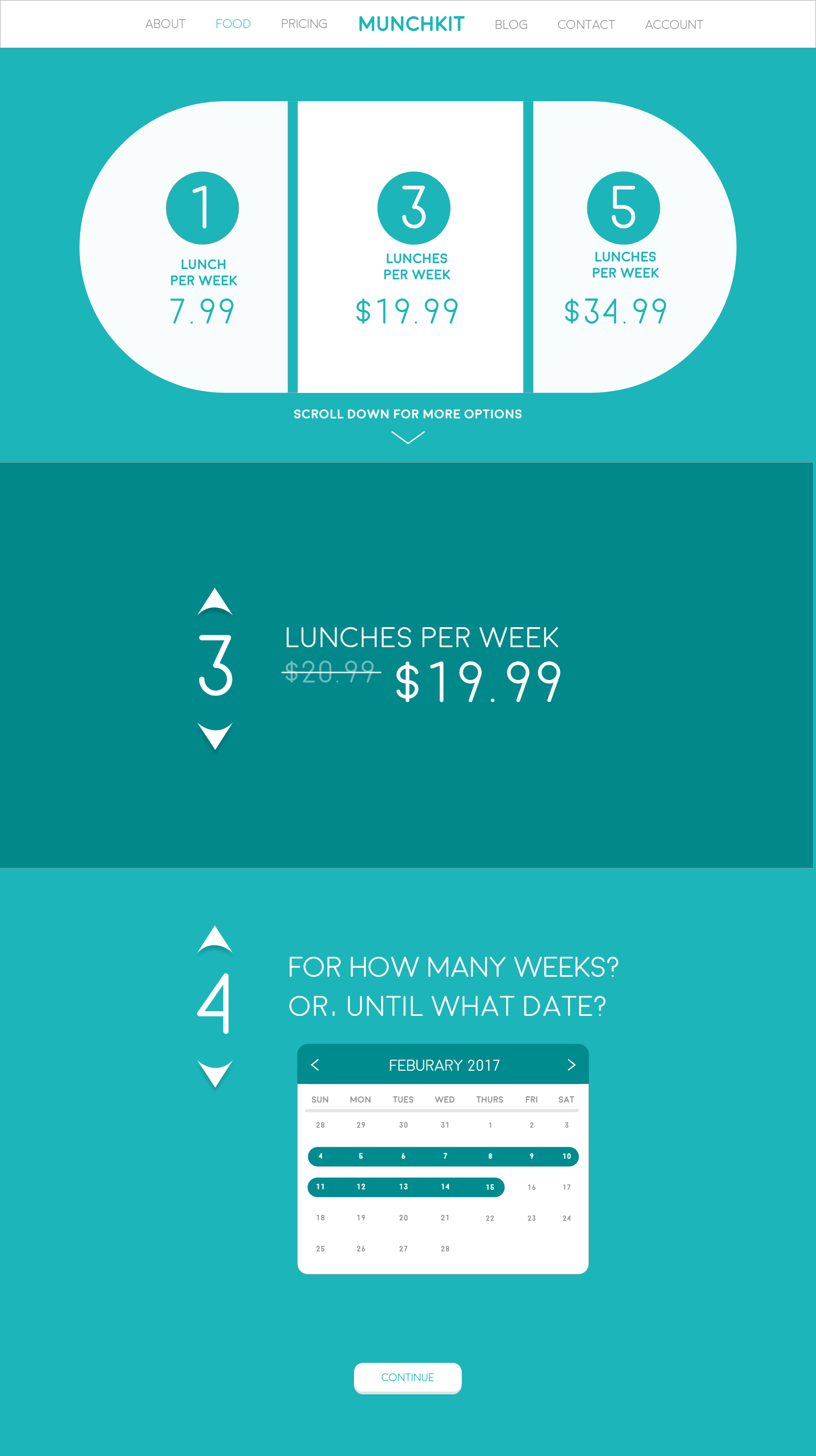 Standard pricing packages can be chosen on the first page, but flexibility of 2 meals or 4 meals a week is also available. In a simple 2 step process, customers can determine how many meals they want and when they want them.
Keeping with the theme of a simple, streamlined user experience, our requirements for child info are kept to a bare minimum - their full name, diet, and allergies.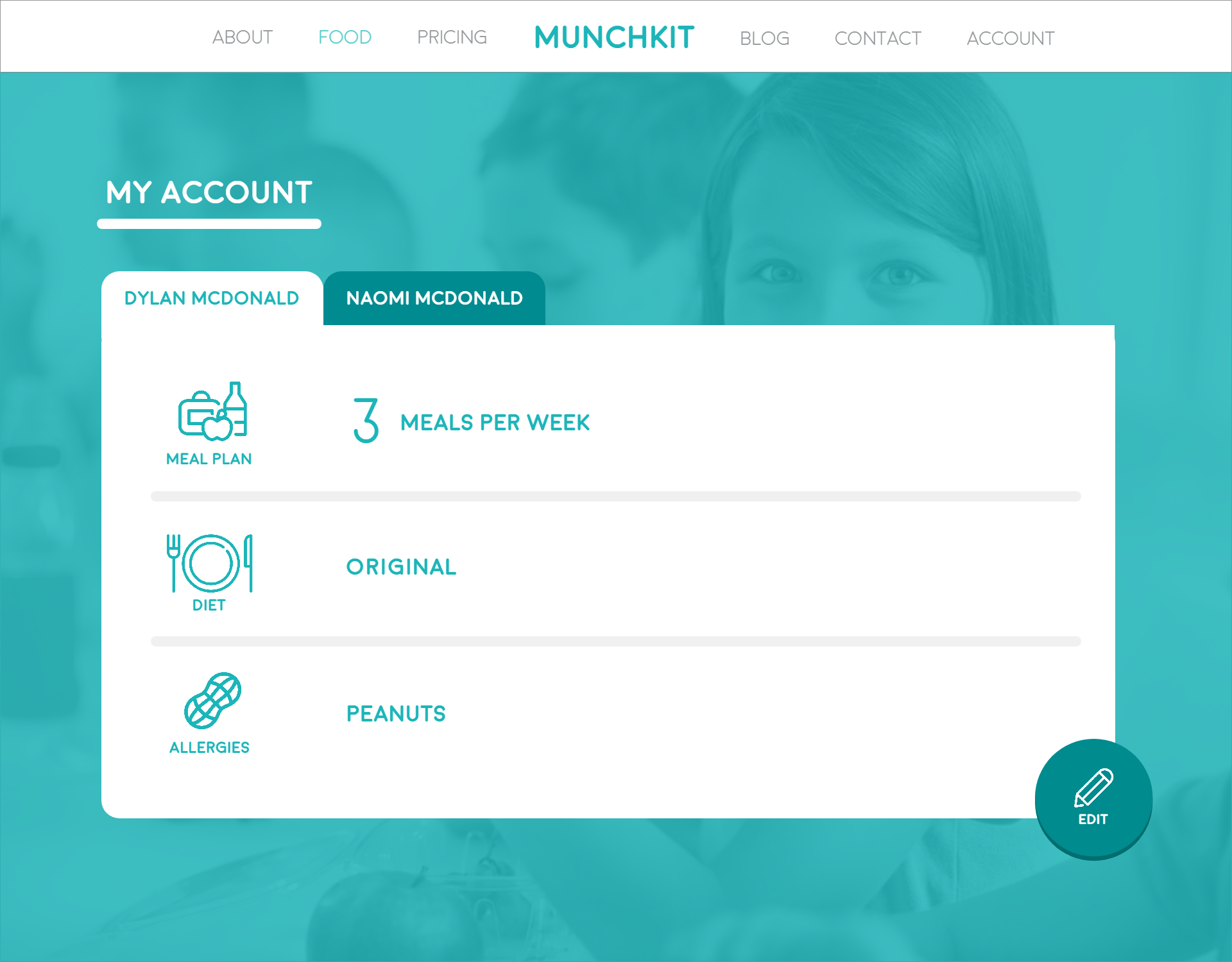 Parents can view their registered children, as well as easily update their plan. All updates must be made 24h in advance of that week's delivery.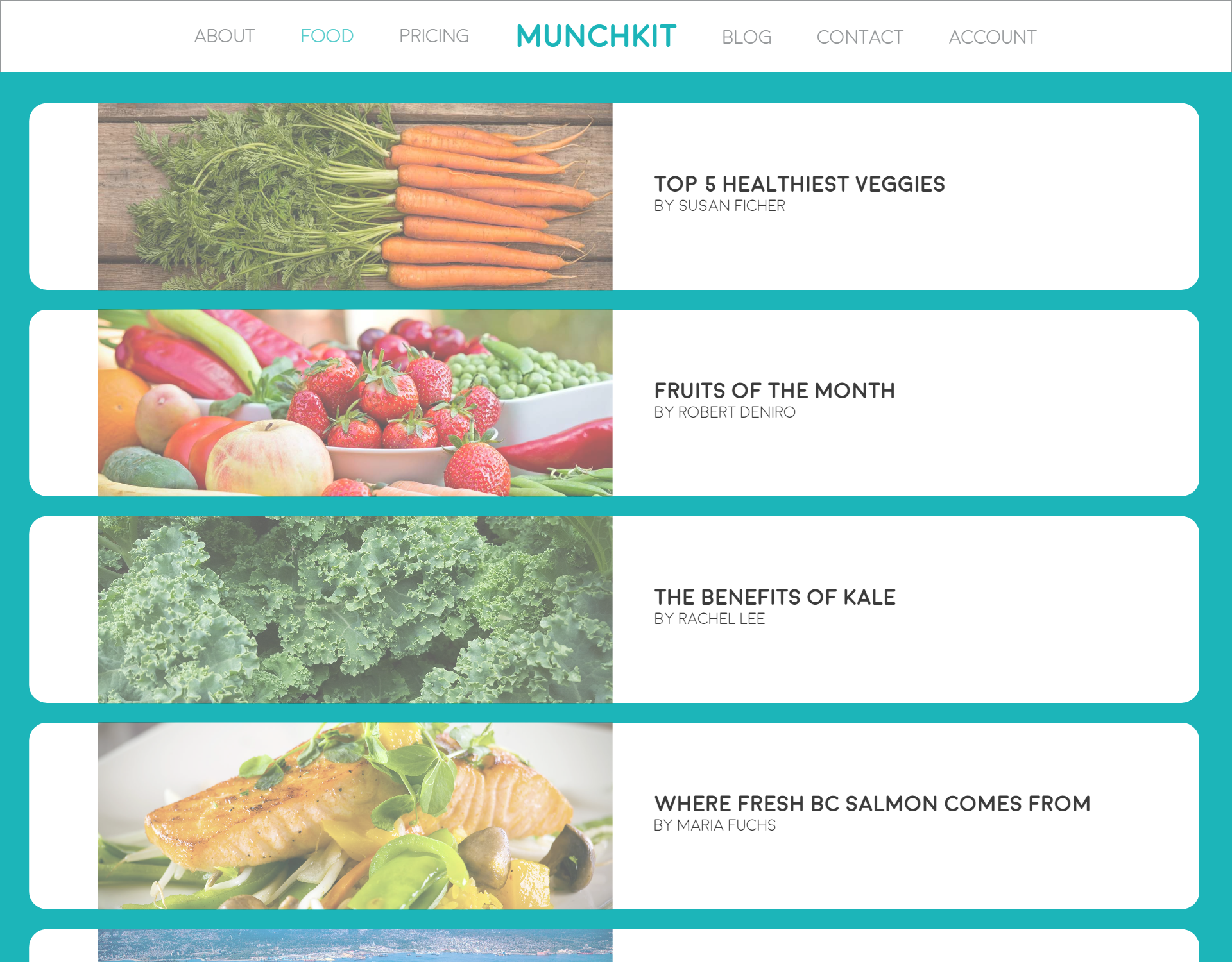 The company blog will link directly to social media, detailing articles regarding health and local food sourcing.