#ISEEVIOLENCE is the product of an assignment to create a thematic set of three post-cards, on the subject of a campaign related to violence. This project addresses the cycle of domestic violence, using striking black and white silhouettes and paper cutouts. Considering the flat, two dimensional qualities of the material, I went forward with the concept of cutouts to add interactivity to the piece, as a campaign expands beyond print media and to the people affected.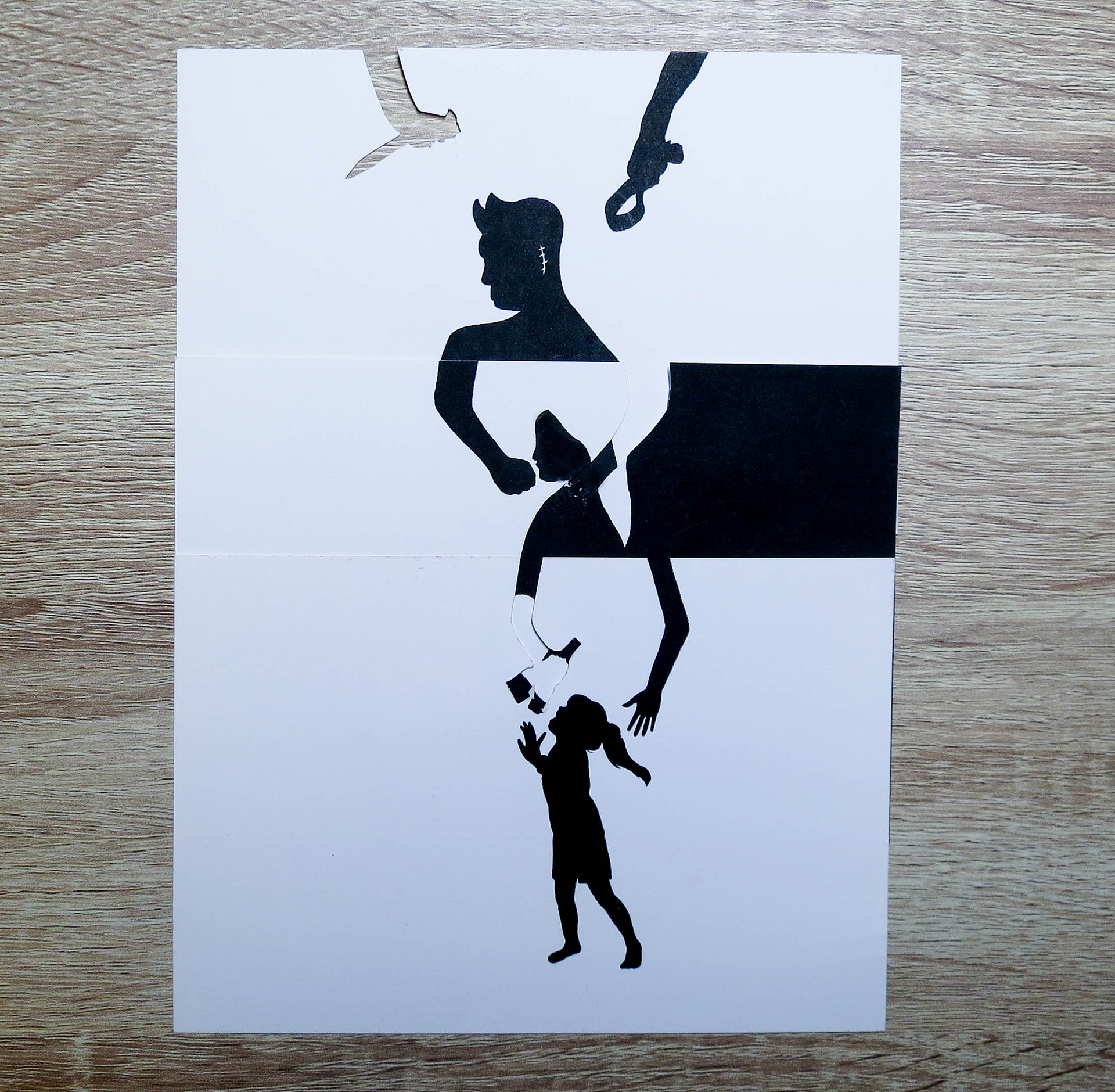 The scene is set - a grandfather whips a his son, whose son strangles his pregnant wife, who as a mother falls into alcoholism and abuses her child. The cycle of domestic abuse permeates the fabric of family ties over generations.
The set of three postcards - while standalone still deliver the core message of the campaign - garner impact upon combination.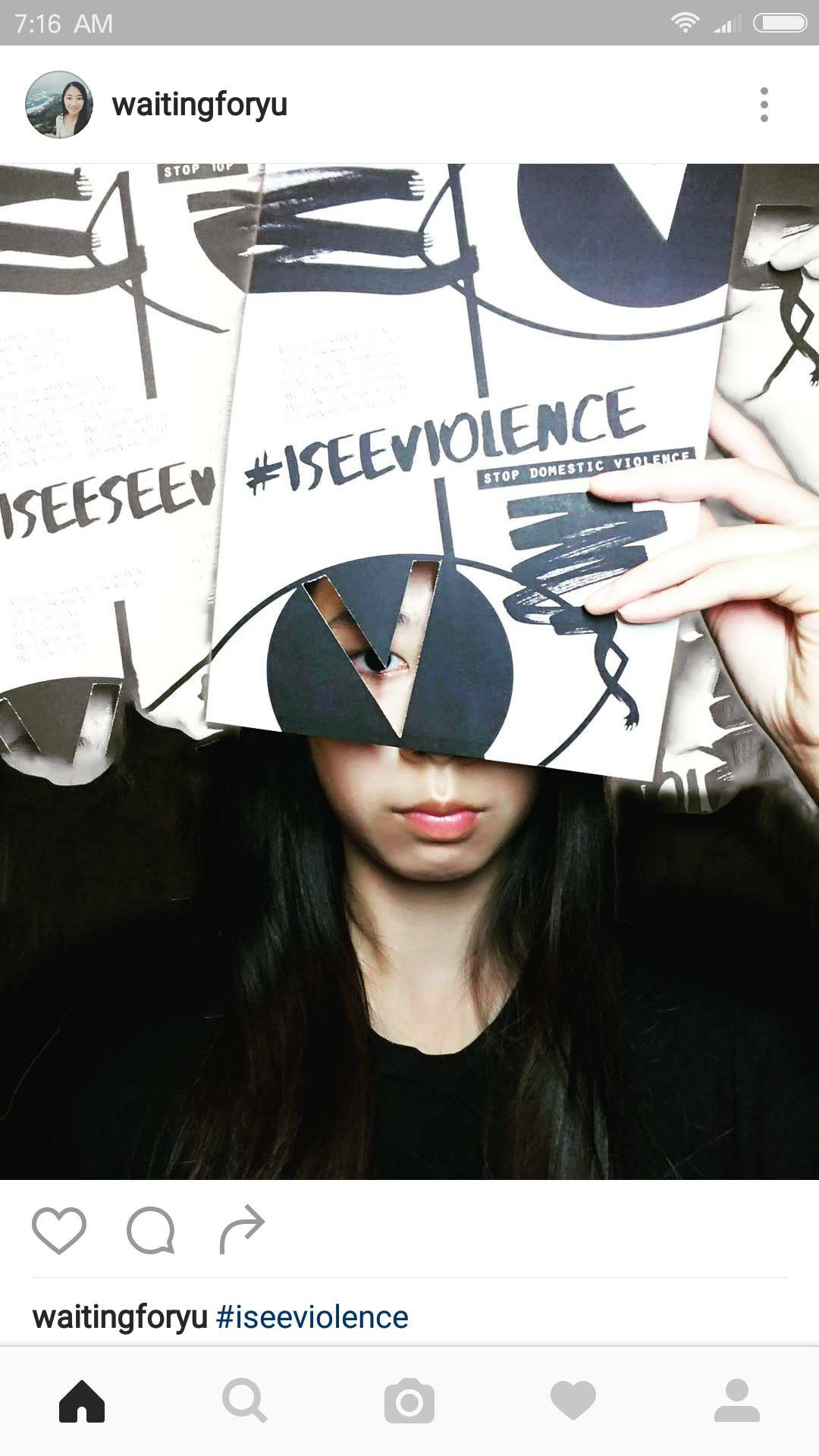 The poster features a call to action - a call to speak out against violence when it happens. Long, shadowy hands reach out from the depths, cementing the thematic connection between the silhouettes on the postcards. 
On the back, a statistic corresponding to each card informs the reader of the direness of this issue. In a similar way to the front, the three words in red connect together to form the statement "STOP THE CYCLE."A social media hashtag lines the bottom of the postcard. 
Activists, or celebrities supporting the cause can pose with the poster, hashtaging #ISEEVIOLENCE to garner support. Supporters of the cause may receive buttons with the campaign logo.